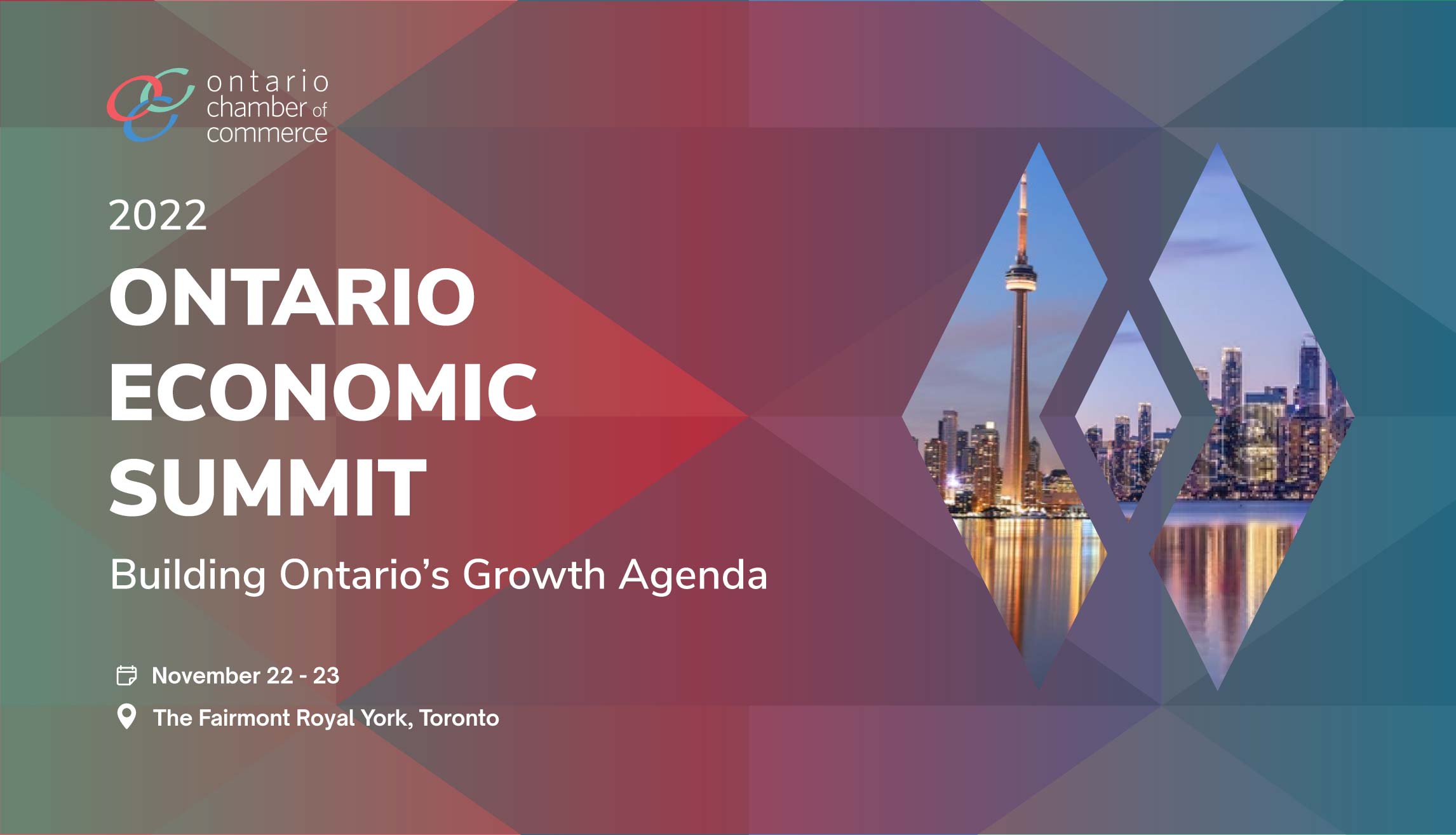 GET YOUR TICKETS TODAY FOR THE 2022 ONTARIO ECONOMIC SUMMIT Join the Ontario Chamber of Commerce (OCC) for the much anticipated in-person return of the 19th annual Ontario Economic Summit (OES), taking place in Toronto at the Fairmont Royal York from November 22 to 23, 2022! This year, we will tackle critical questions key to Ontario's future prosperity:
1. How can Ontario build a more resilient and inclusive workforce?2. How can we address vulnerabilities and capacity constraints threatening our health care system?3. How do we strengthen capacity in Ontario to protect against global supply chain disruptions?4. How can Ontario seize the opportunity to lead in the green economy and what is the cost of inaction?
Tickets are limited to enable action-oriented discussions and meaningful connections at this exclusive event. Get yours today. Click here to register.OCC members, subscribers, Chambers of Commerce & Boards of Trade and their members are invited to register.
REGISTER HERE

Thank you, and have a great business day!

Niagara Board of Trade & Commerce